spotify/backstage
Spotify has just launched their open source tool for building developer portals. It is one of the most exciting projects I've seen in a while due to its enormous potential for transforming how other engineering teams work together.
https://github.com/spotify/backstage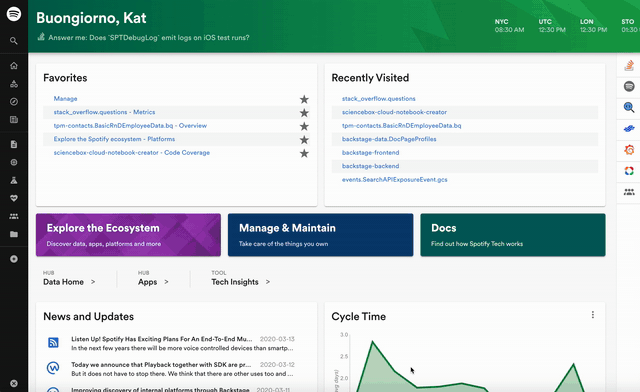 To some observers, it may seem odd that a music company is launching a best-in-class developer portal. But if you dig deeper, you'll find that since the very beginning, Spotify has been known for its agile, autonomous engineering culture. More than music, we're a tech company that has always put engineers first, empowering our developers with the ability to innovate quickly and at scale. Backstage is the natural result of that focus.
Developer Experience is not usually at the top of the priority of tech organizations because it doesn't immediately translate into product features or enhancements, yet it's absolutely in the critical path for growing any engineering team.
What's incredible is the tool's focus on resolving the hard problems. Congrats to the Spotify engineering team for such a quality public release and for making it available as open source.
comments powered by

Disqus